Dr. John Hasell is a plastic surgeon at Southgate Surgical Suites in Lethbridge, Alberta.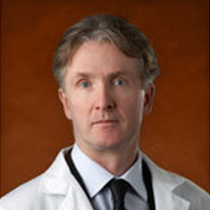 Dr. John Hasell
M.D., FRCS(C), FACS
Dr. John Hasell, M.D., FRCS(C), FACS, is a Canadian Royal College certified plastic surgeon and Fellow of the American College of Surgery, taking great care with his patients in the Lethbridge, Alberta area, including Calgary and Medicine Hat, as well as southern British Columbia.
Dr. Hasell began his formal education at the University of Saskatchewan, where he studied pre-medicine and then completed his medical degree in 1986. He then worked as an intern at St. Paul's Hospital in Saskatoon and worked 1 year as a Family Physician. His five years of surgical residency began at the University of Saskatchewan where he completed 2 years of General Surgery before moving to the University of Alberta in Edmonton where he trained for another 3 years in the Plastics, Reconstructive and Cosmetic Surgery program. . Dr. Hasell then did a Teaching Fellowship at the University of Alberta before doing a further Cosmetic Fellowship in Toronto at the Cosmetic Surgery Hospital. He was also on staff at the Scarborough General Hospital in Toronto, Alberta. After these 13 years of training he returned to Alberta where he set up his busy Cosmetic and Plastic surgery practice.
For ALL plastic surgery consults and inquiries, please call Dr. Hasell's office number listed below:
Dr. Hasell's professional memberships include:

Member Saskatchewan Medical Association 1990 – present
Member Alberta Medical Association 1994 – present
Member CMPA 1987 – present
Member Canadian Medical Association 1987 – present
Member Canadian Society of Plastic Surgeons 1994 – present
Fellow Royal College of Physicians and Surgeons of Canada 1993 – present
Fellow American College of Surgeons, 1995 – present
Member Canadian Society Aesthetic Surgery 2001 – present
Member Northwest Society of Plastic Surgeons
Member American Society of Plastic Surgeons (ASPS)
Member Canadian Society of Aesthetic Plastic Surgery (CSAPS)

His experience includes the following appointments:

General Practice, Minor Emergency Clinic, Laurier Dr., Saskatoon, Sask 1987 – 1988
Surgical Assistant, Dept. of Neurosurgery, U. of S. 1988
Plastic, Reconstructive & Cosmetic Surgeon, Scarborough General Hospital, Toronto, Alberta Jan.1 1994 - June 30, 1994
Plastic, Reconstructive & Cosmetic Surgeon, Cosmetic Surgery Hospital, Toronto, Alberta Jan1 1994 - June 30, 1994
Plastic, Reconstructive & Cosmetic Surgeon, Lethbridge Regional Hospital, Lethbridge, Alberta 1994 – present