Dr. James Evanson is a dentist at Southgate Surgical Suites in Lethbridge, Alberta.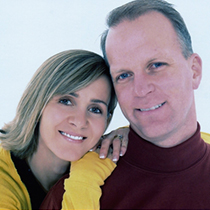 Dr. James Evanson
DDS
Dr. Evanson grew up in Taber. He married Jody Zobell from Vauxhall and they have raised 5 children. Dr. Evanson received his dental training from the University of Alberta. He graduated as the Gold Medal recipient in 1995 and began his practice in Lethbridge with Dr. Mark Evans.
In 1999, he joined the practice of Dr. Don Wright and they have been practicing together ever since. Dr. Evanson believes in conservative, aesthetic dentistry that provides the best treatment at the best price. He is constantly improving and learning. He is a compassionate doctor who tries to provide care that is comfortable, affordable and long-lasting. He stands behind his work! 
Dr. Evanson and his wife, Jody, love Southern Alberta. They are active members of the community. Jody is a well-known fitness professional in the city and Dr. Evanson has been involved in Scouting, minor soccer and minor football for years.
Skill and compassion go hand in hand when providing exceptional patient care. As dental professionals, we stay up to date on the latest advancements in dentistry in order to provide the most current treatment options to our patients. As doctors, we recognize that our patients are unique individuals who have placed a great deal of